How do I change the products or scents in my subscription?
PLEASE NOTE: In order to receive your new scents in your next refill, please change them BEFORE your next refill order is processed. Refills are processed at 3AM PST the day your subscription is set to renew. You'll be receiving an email notification 3 days prior to your subscription refill processing.
You can change your preferred scents at any time in your account dashboard!
Login to your account dashboard.
Click EDIT under "Squatch Box" with the associated subscription you want to edit.
Update your scents accordingly clicking the "+" or "-" sign — make sure to click SAVE at the bottom or top of the box.
Sit back and relax!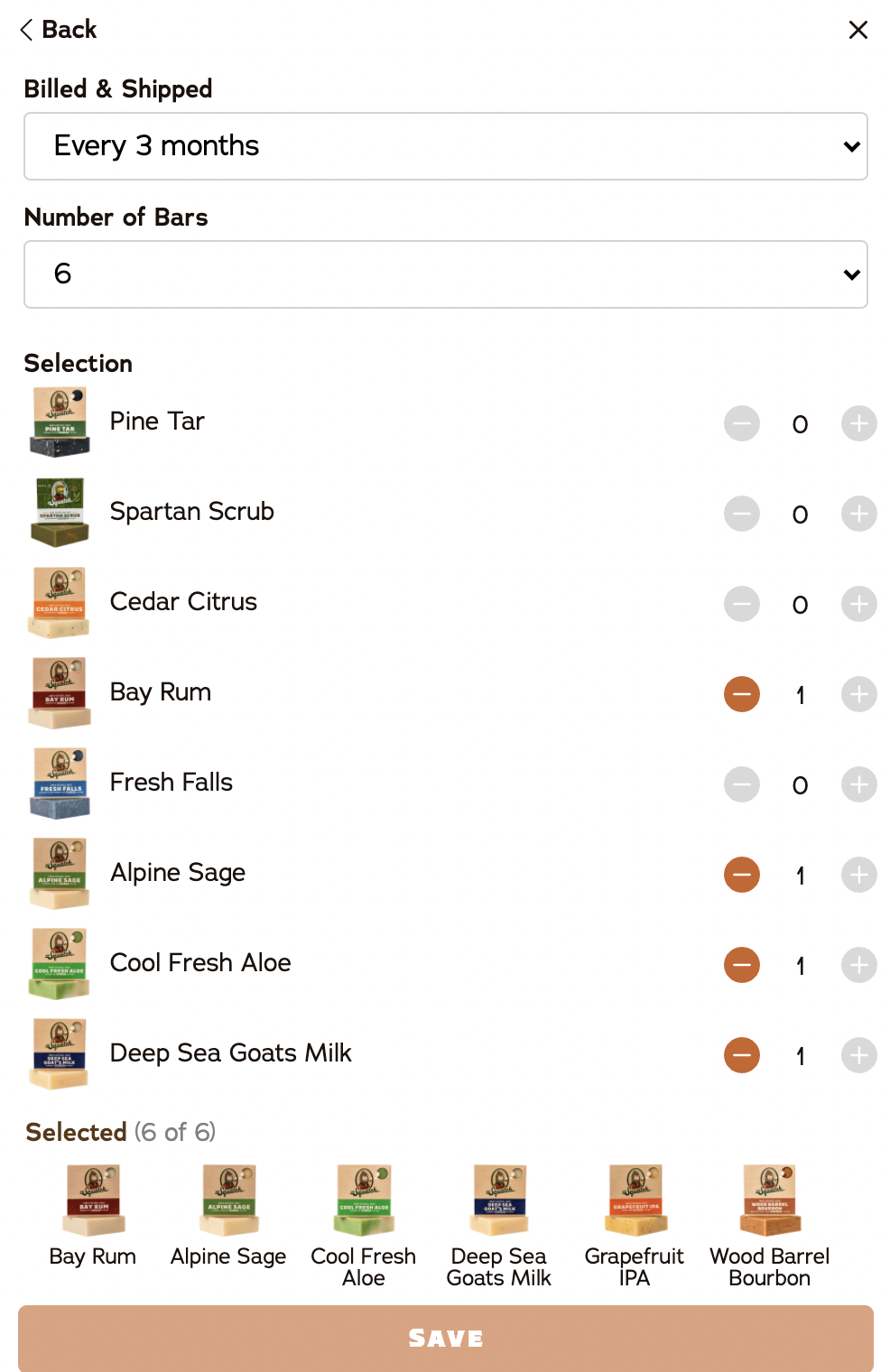 How did we do?