How do I create an account?
Having an account is the best way to make sure you're taking advantage of all that Dr. Squatch offers! With an account, you can view your order history, set up a subscription, change your scents, add items to upcoming renewals, and more!
Click HERE to create an account!
Enter your first name and last name
Enter the email you'd like to use (or an email you've used for your recent order)
Choose a strong password!
Once you have created the account, make sure to head on over to your email to verify and activate it. Then, you're ready to get your Squatch On!
Just make sure you use the same email that you used when you placed your order, because all orders are tied to the email used when placing that order - that way, all of your existing order info and any subscriptions you have will show up there!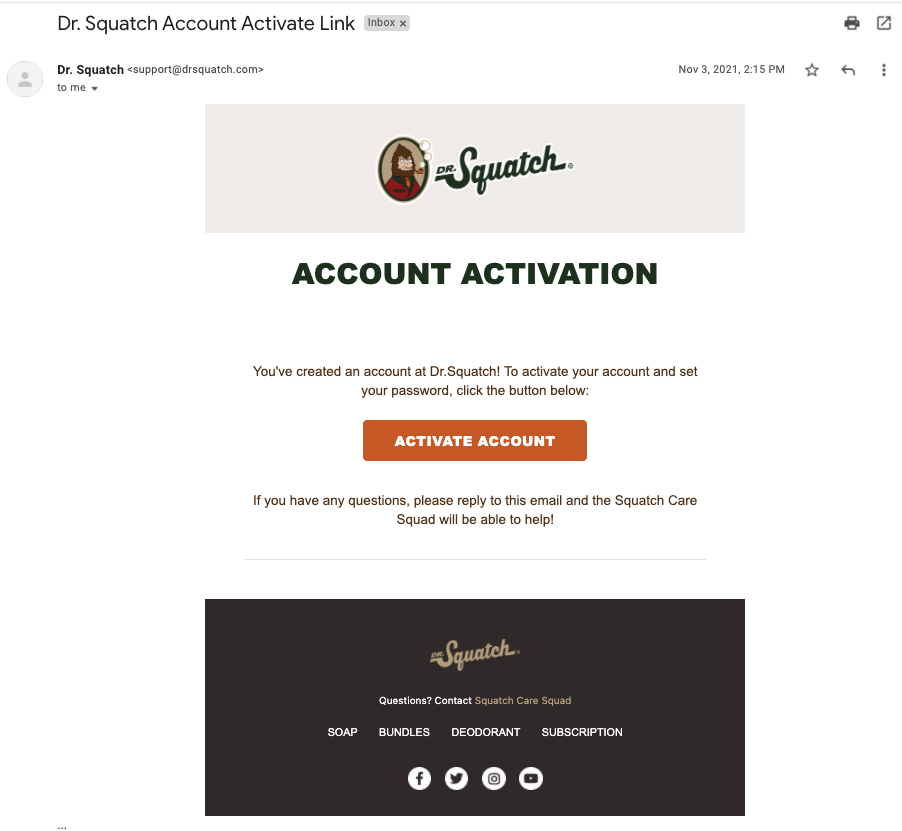 How did we do?